DR. AVDHOOT SHIVANAND
Himalayan Yogi, Cosmic Scientist & Master Of Spiritual Melodies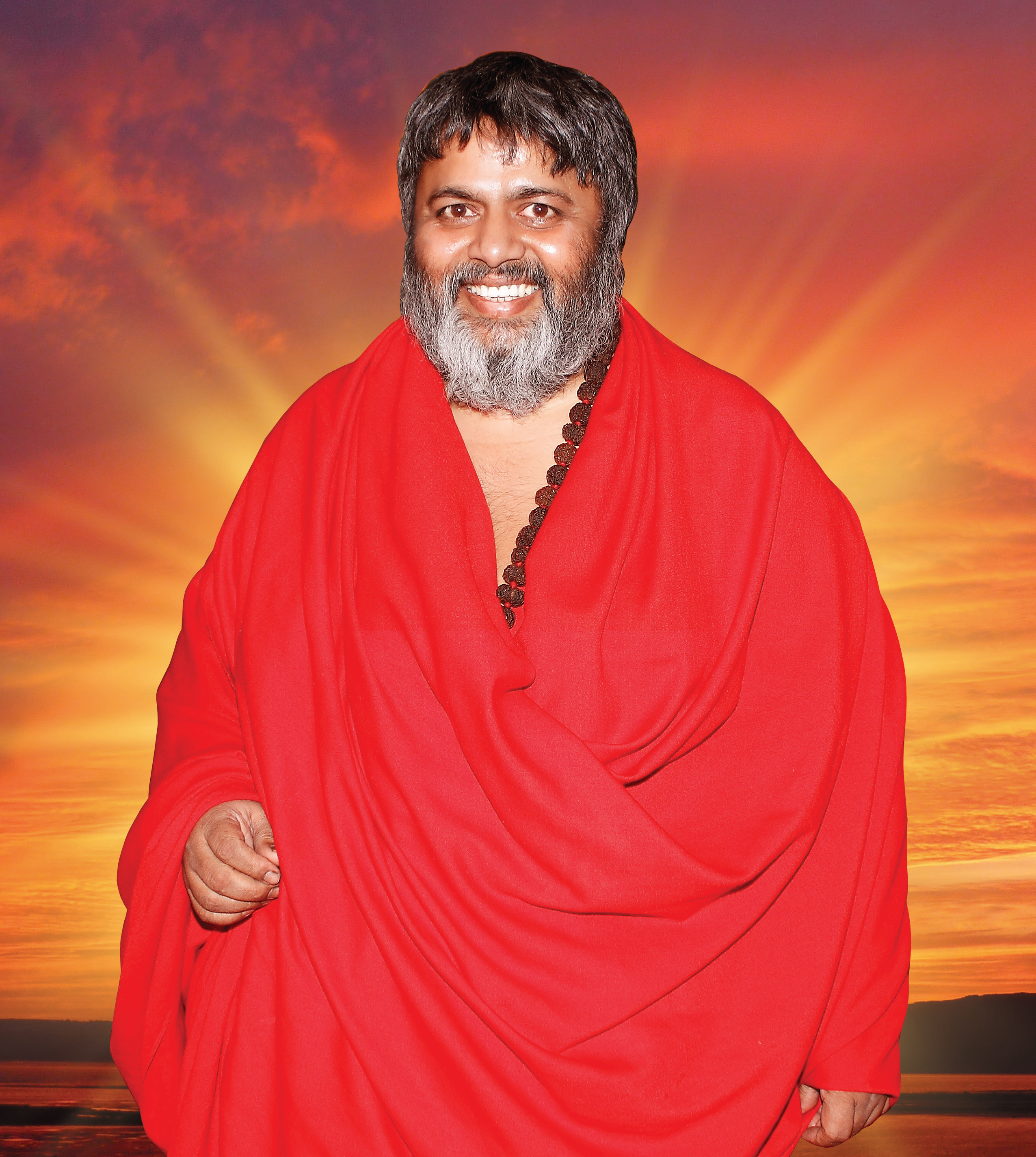 DR. AVDHOOT SHIVANAND
Himalayan Yogi, Cosmic Scientist & Master Of Spiritual Melodies
Biography
Dr. Avdhoot Shivanand is a celebrated Himalayan Yogi, Cosmic Scientist and Master of Spiritual Melodies from India. He is recognized the world over as much for his contributions to raising human consciousness through deep meditations as for his ability to take people into deep trance through "Dhyan Sankirtan" (meditative chanting). He has also conducted spiritual "Sankirtan" (Meditative musical chanting) programs named "Rhythm of the Universe" in many countries around the world including multiple locations in India, Mauritius, United States of America, South Africa and other countries.
Dr. Shivanand is the founder of the Shiv Yog Foundation which has contributed significantly to the areas of Cosmic Medicine, Farming, Environment and restoration of family values. His followers call him Babaji out of sheer love and respect.
Dr. Shivanand has been working tirelessly over the last several decades to help millions of human beings find freedom from stress, phobias, anxieties and limiting beliefs and achieve health, wealth and happiness through meditation and yogic kriyas. Dr. Shivanand is also the creator of Shiv Yog International Forums, which are communities of positive minded and achievementoriented individuals. There are more than 2000 forums all over the world and the number is growing every day. Thousands of forum members in all major cities of the world are engaged in hundreds of charity projects benefiting the poor and the needy, the elderly, young school children, farmers, the sick and the homeless.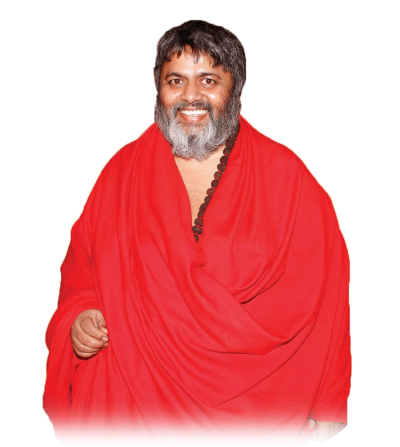 Dr. Shivanand's global footprint
Number of shivirs* conducted in the last 20 years through Shiv Yog (including online shivirs and other programs by Forums):

100,000


*Shivirs = meditation camps
Number of spiritual music concerts conducted worldwide over the last 20 years:

1000+

Number of registered Shiv Yog forum** members:

35,000 members worldwide


**forums: a spiritual club of positive minded individuals coming together to learn, meditate, sing and chant every week
Number of registered Shiv Yog Forums worldwide:

2000 and growing

Number of countries where Shiv Yog shivirs have been conducted:

34 countries

Number of Shiv Yog followers worldwide:

30+ million

Number of Shiv Yog Cosmic Farming shivirs conducted so far including the ones by forums:

10,000 shivirs

Number of villages reached through Shiv Yog Cosmic Farming shivirs so far:

10,000villages in India

Number of medical doctors and professionals trained in Shiv Yog cosmic medicine:

10,000
YouTube : 160,639 subscribers (3016 videos)
Facebook : 250,829 followers
Instagram : 143,000 followers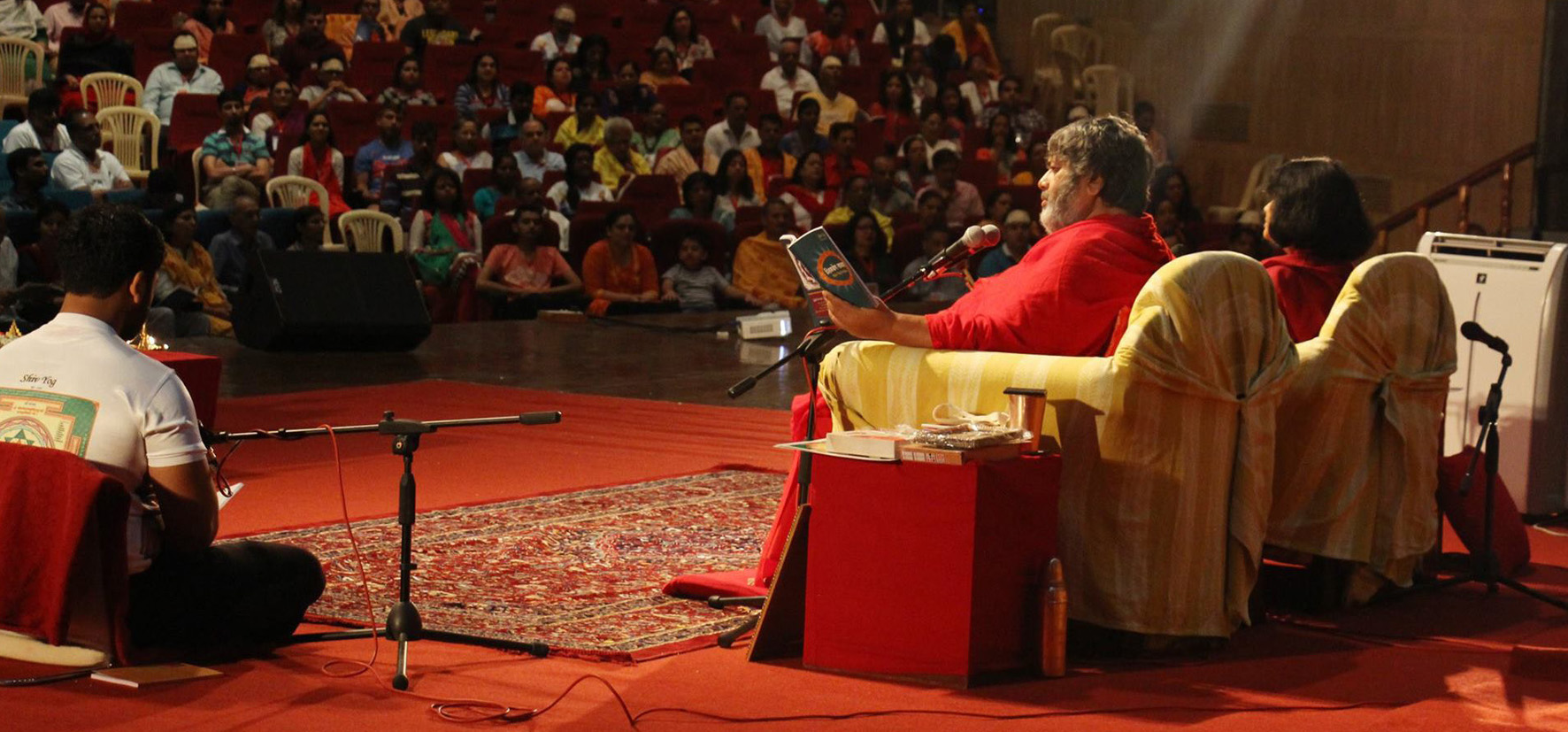 Global awards & recognition
US Flag Hoisting, 2015, 2017
New York's Proclamation: June 18th as
Dr. Avdhoot Shivanand Day
Rutger's Medical School recognition,
2017
Cincinnati Medical University Award,
2017
Cincinnati's Proclamation: July 13th as
Dr. Avdhoot Shivanand Day
US Senate Certificate July 29, 2017
US Congressional record July 27, 2017
Citations from New York Senate, July 9,
2017
Commendation from House of
Delegates, 2017
Doctorate Degree Proclamation, Pune,
August 31, 2016
Commendation Letter from Governor of
Pennsylvania 2015
Nassau County Proclamation: Avdhoot
Shivanand Day, June 2016
New York State Proclamation, July 19,
2015
Doctorate degree, DY Patil Vidyapeeth
official ceremony, April 8, 2017
Bali – Hindu Muda Award, December
2015
Mike Fitzpatrick, House of
Representatives, July 29, 2015
USA House of Representatives
Proclamation, July 19, 2015
US Senate recognition August 18, 2015;
July 29, 2017
Message from Ministry of AYUSH 2015
AYUSH Commendation 2015
HRD Minister Commendation Letter,
India, August 31, 2016
Commendation from Assam, 2015
Commendation from Gujarat, 2015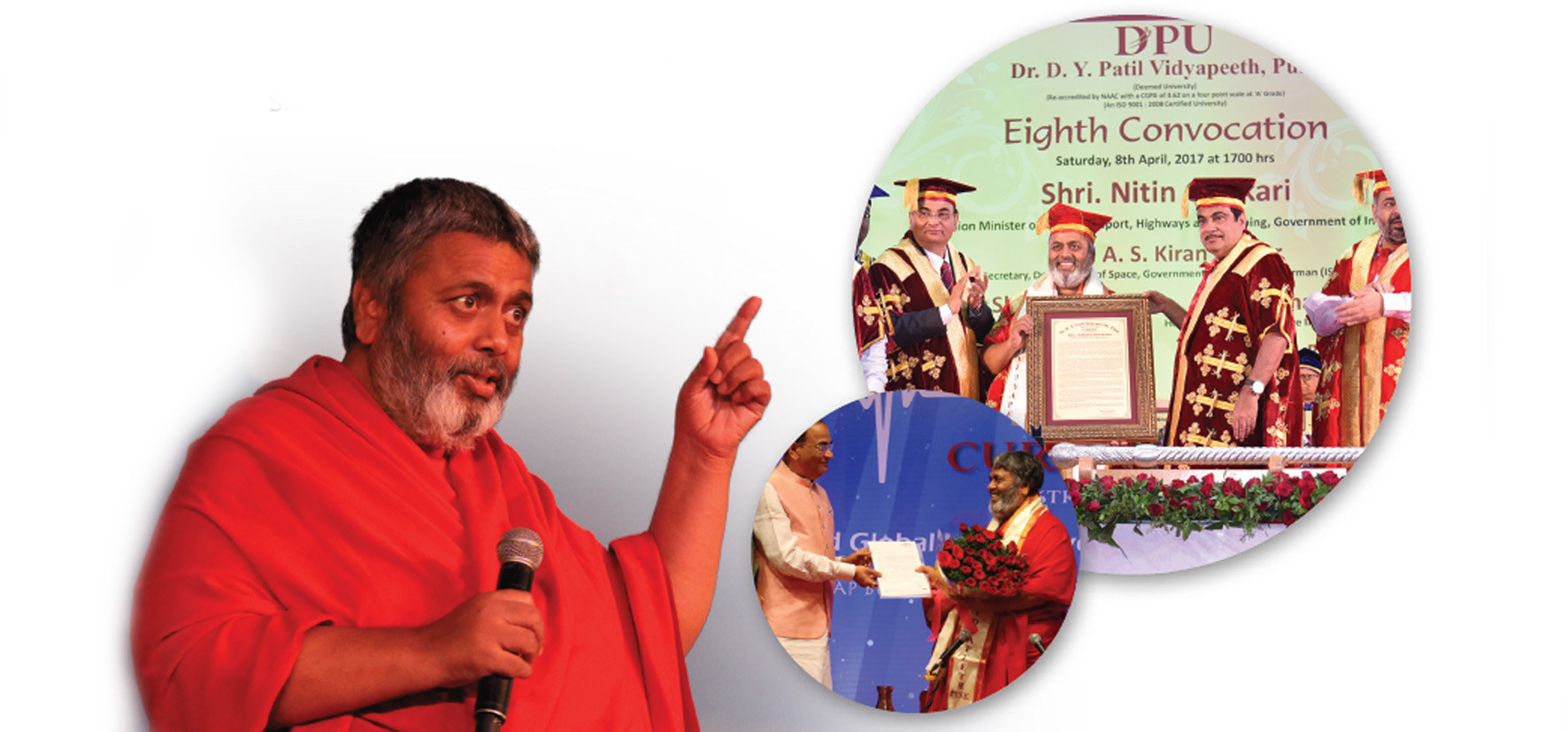 Contributions
Dr. Avdhoot Shivanand's contributions to the world and society have been immense over the last three decades. He has contributed significantly to our understanding of many hitherto unknown dimensions of the human body, mind, emotions and most importantly human consciousness.
On this page we provide a brief introduction to his contributions to various fields.
Dr. Shivanand has helped the entire humanity by being the spiritual guide to millions of people around the world. He has initiated and empowered millions of people into ancient meditation practices that help to raise human consciousness. With the rise in consciousness, people learn lessons from the incidents of their life, triumph over apparent tragedies and overcome significant health issues to achieve true happiness and bliss.
Dr. Avdhoot Shivanand was awarded a doctorate by the D Y Patil University in Pune in recognition of his contributions to medical science. Dr. Shivanand is a cosmic scientist who is a master at tapping cosmic energy to heal the earth, soil, environment and disease. He is known for his "Science beyond Science" and "Cure is Possible" programs which are attended by hundreds of top doctors and surgeons from around the world. To learn more about his work in the medical field please visit https://cureispossible.org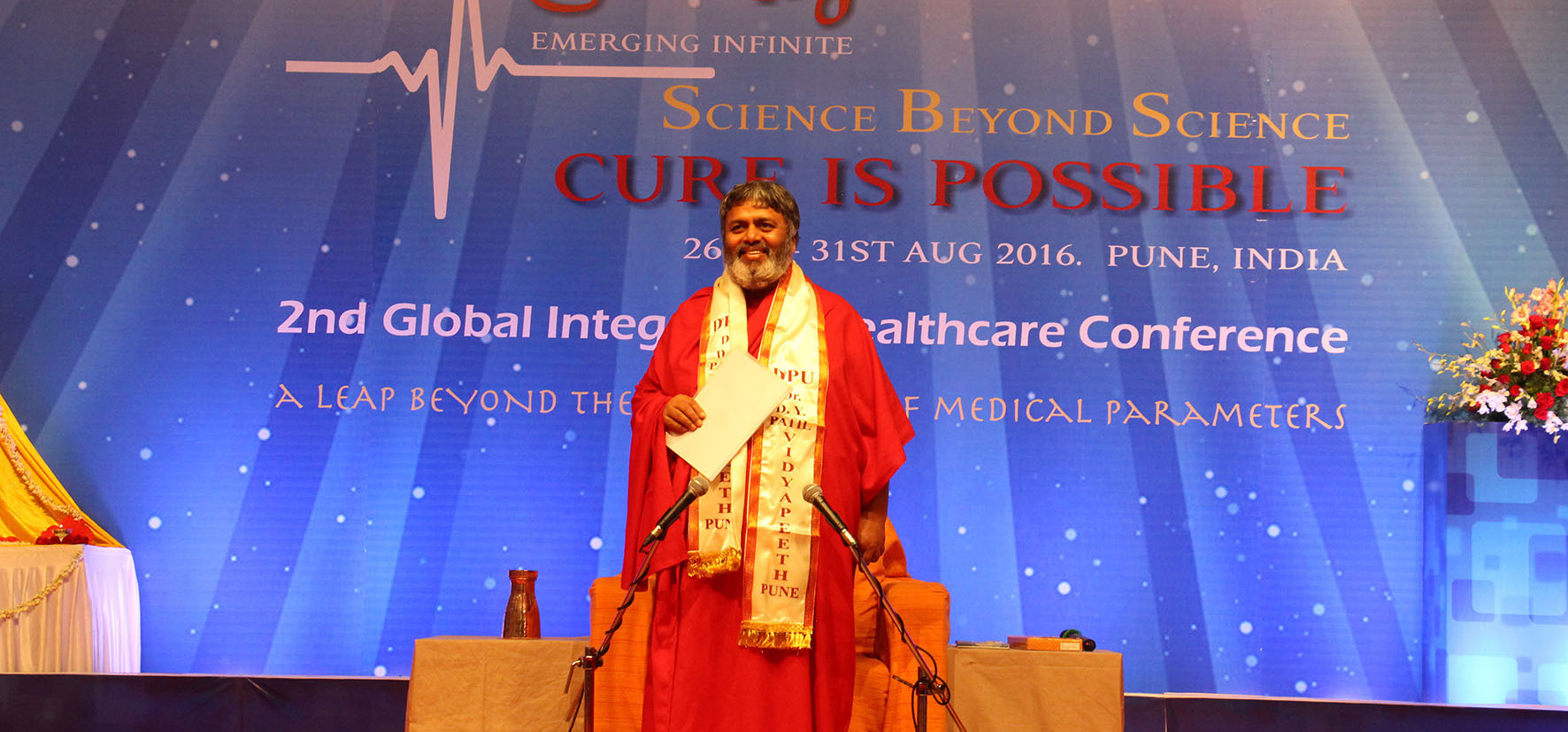 Dr. Shivanand's other major innovation is the field of Cosmic Farming. Dr. Shivanand's was saddened by the cancer statistics around the world. His investigations showed that toxicity of our food is one of the key causes of chronic disease. He knew that he could help both the common man and the farmer by changing how farming is done. He decided to revive ancient farming principles and methods from India based on Yogic sciences and mindfulness. Thus he created Shiv Yog Cosmic Farming. To learn more about Shiv Yog Cosmic Farming please visit: http://krishi.shivyogindia.com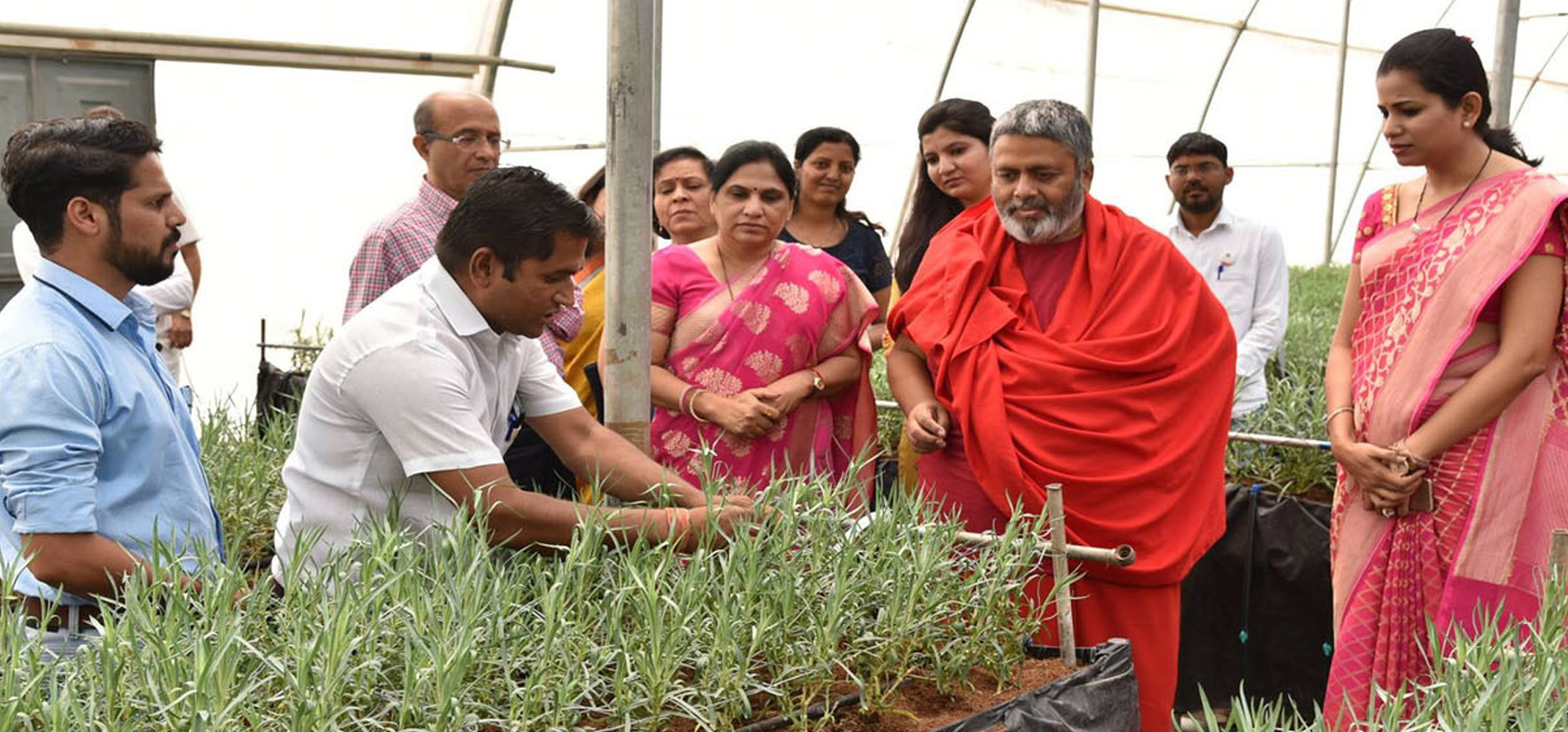 Dr. Shivanand has worked hard to preserve and protect nature and environment. His organization has ashrams in Lucknow and Karjat and a Cow Shelter (Gaushala) in Alwar, Rajasthan. All three are great examples of his contribution to nature conservation and service to animals. The cow shelter is home to nearly a thousand cows which were saved from the slaughterhouse. Through the Shiv Yog forums thousands of Shiv Yogis around world have been working tirelessly on tree planting, Cosmic Farming and service to animals.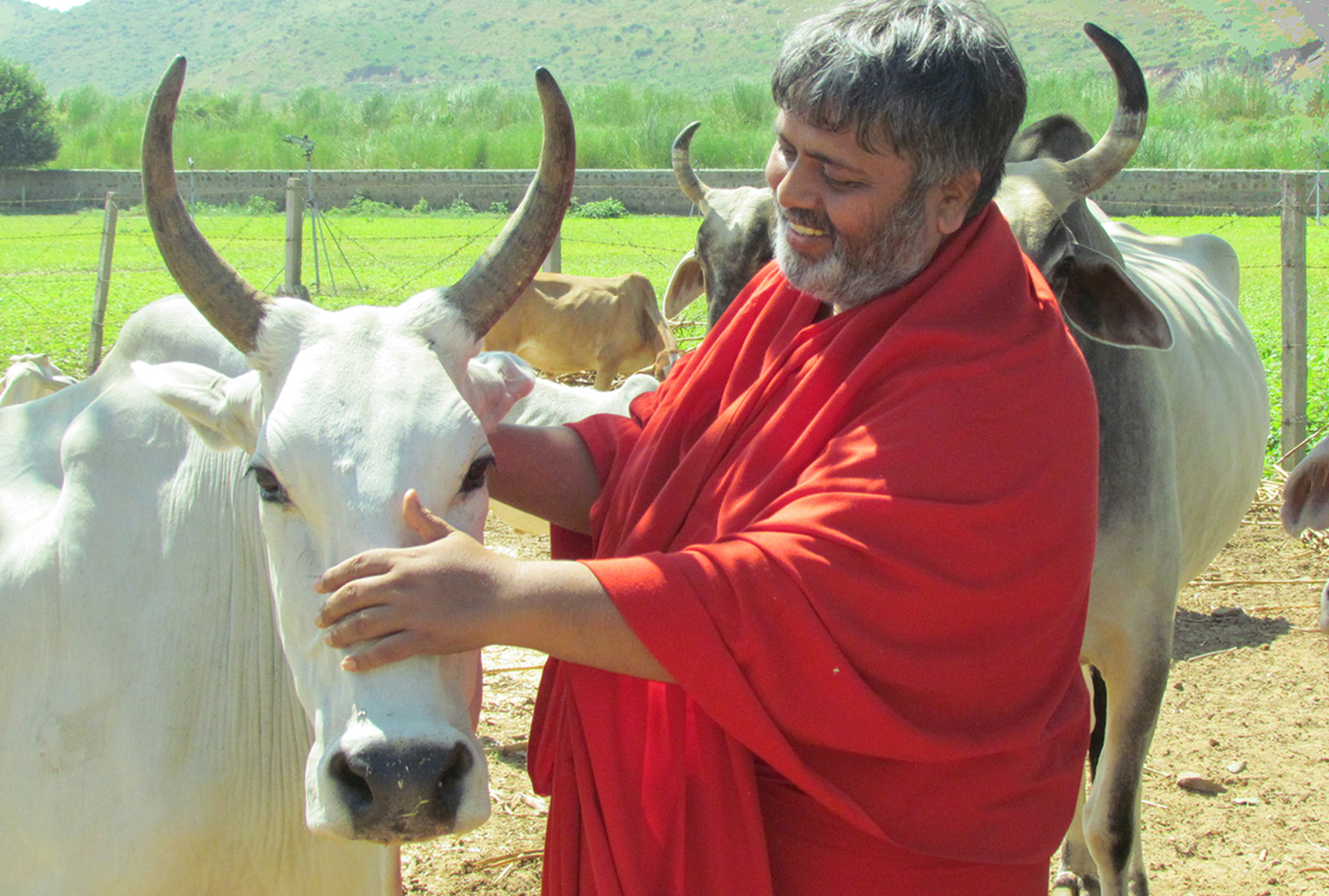 Spirituality through Shiv Yog music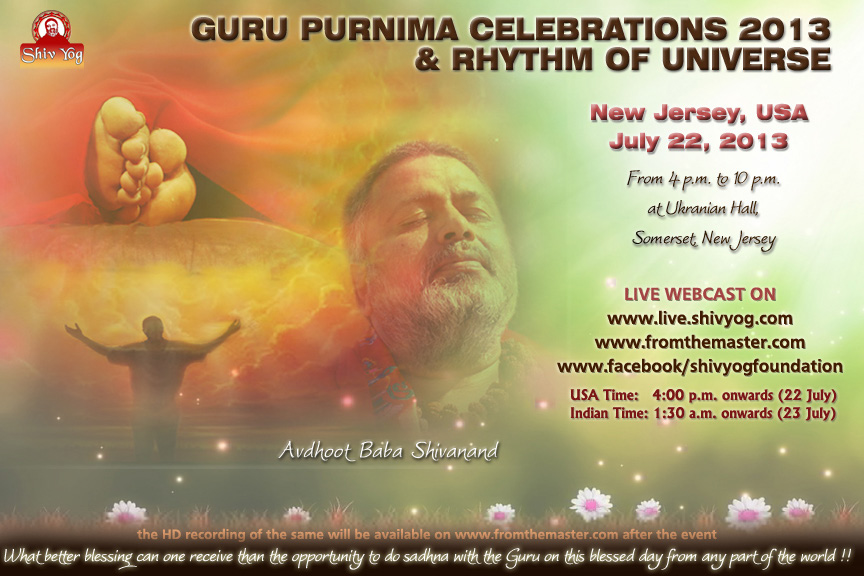 Guru purnima celebrations 2013 & rhythm of universe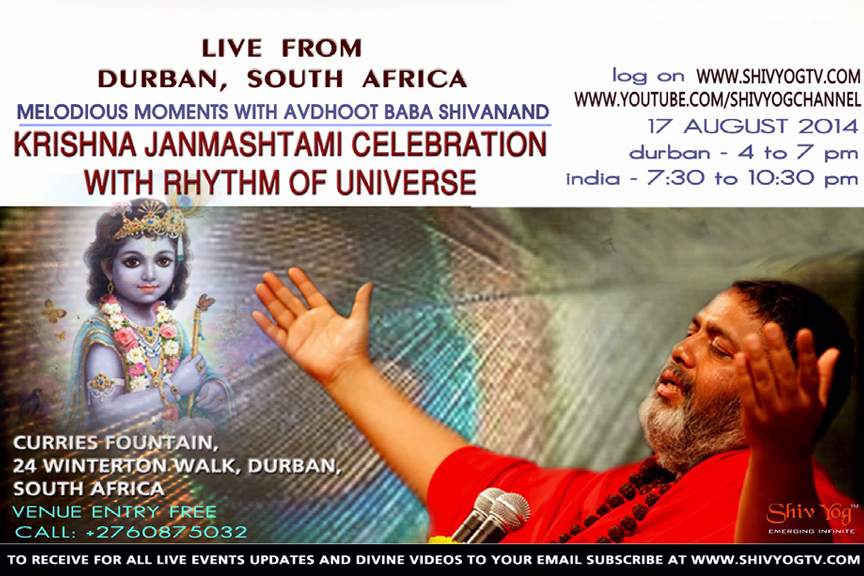 Krishna Janmashtami Celebration With Rhythm Of Universe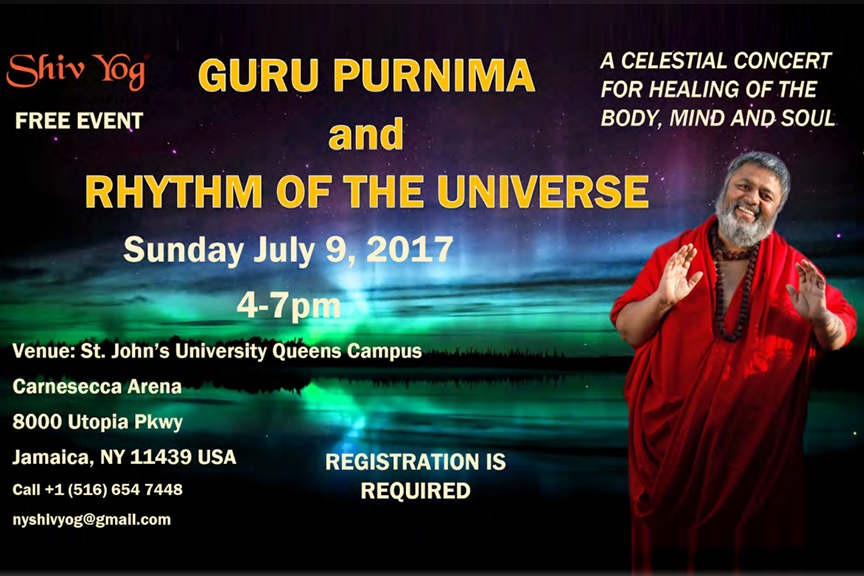 Guru purnima celebrations 2013 & rhythm of universe – sunday july 9, 2017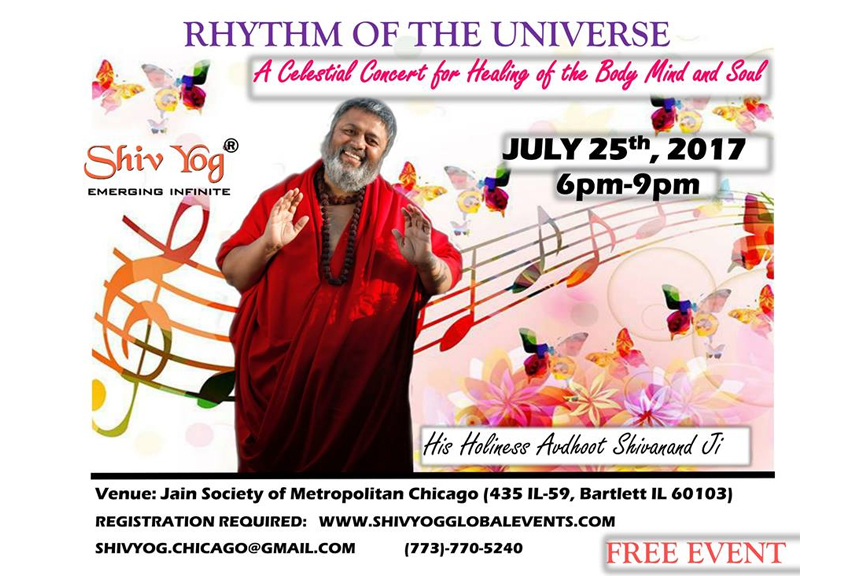 Rhythm Of The Universe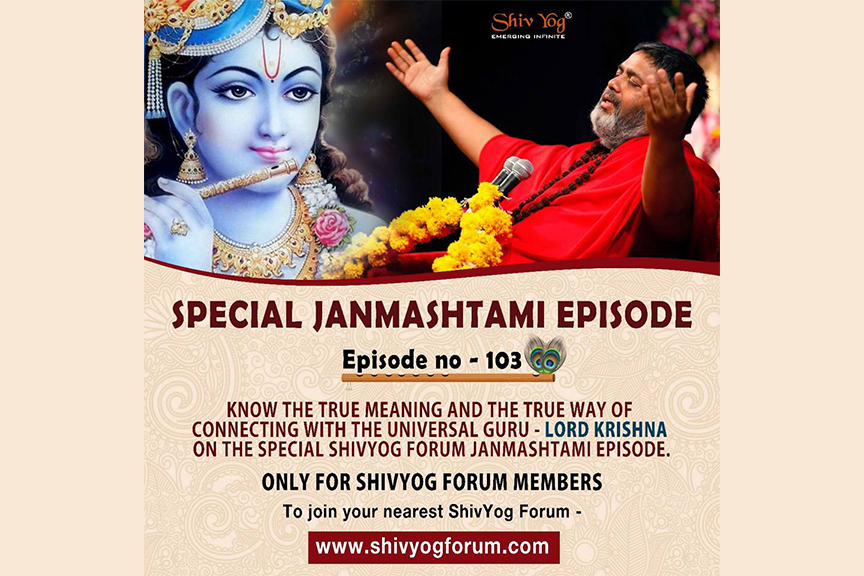 Special Janmashtami Episode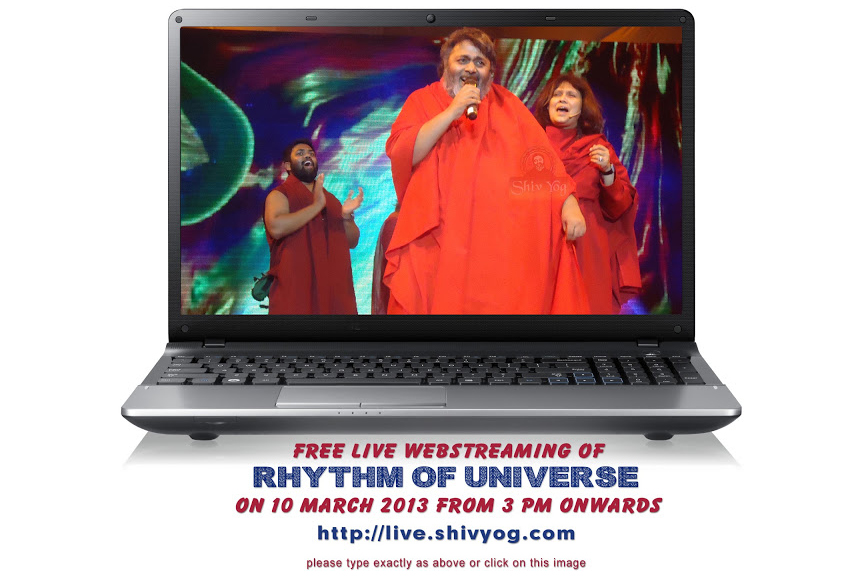 Rhythm Of Universe – 10 March, 2013
Albums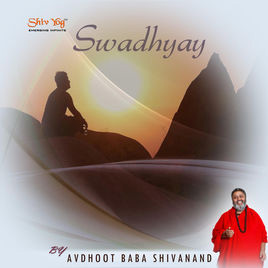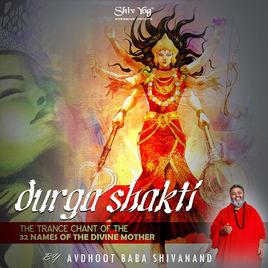 ShivYog Chants Durga Shakti Trance Chant of 32 Names of Divine Mother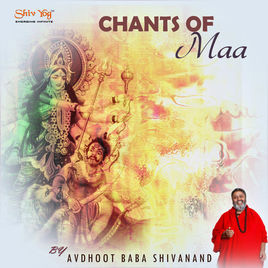 ShivYog Chants: Chants of MAA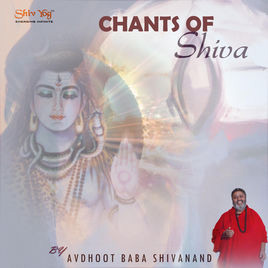 ShivYog Chants: Chants of MAA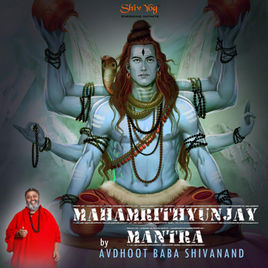 ShivYog Chants Maha Mrityunjaya Mantra to Overcome Fear of Death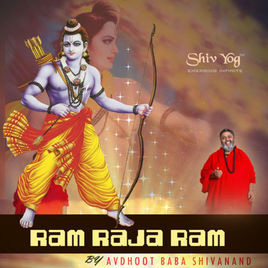 ShivYog Chants Ram Raja Ram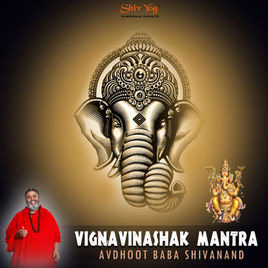 ShivYog Chant Vighna Vinashak Mantra (Mantra That Removes All Obstacles)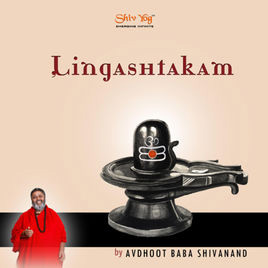 ShivYog Chants Lingashtakam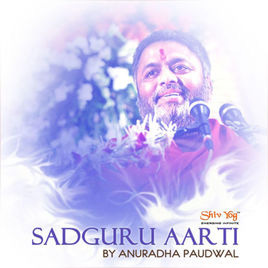 ShivYog Chants Sadguru Aarti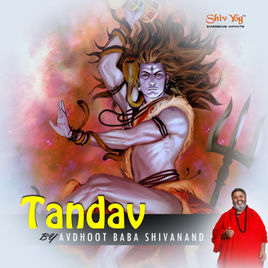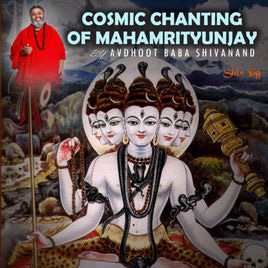 ShivYog Chants Cosmic Chanting of Maha Mrityunjaya Mantra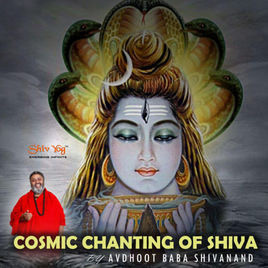 ShivYog Chants Cosmic Chanting of Shiva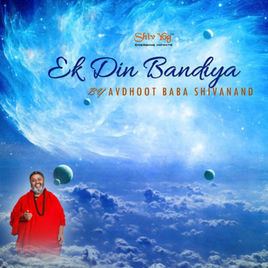 ShivYog Chants Ek Din Bandiya (Flight of the Soul)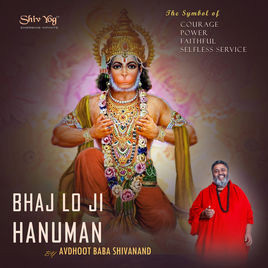 ShivYog Chants Bhaj Lo Ji Hanuman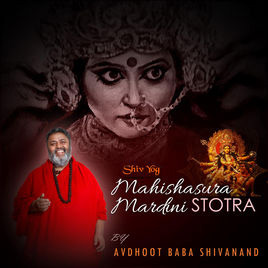 ShivYog Chants Mahishasura Mardini Stotra (Aye Giri Nandini)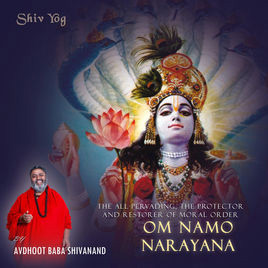 ShivYog Chants Om Namo Narayana